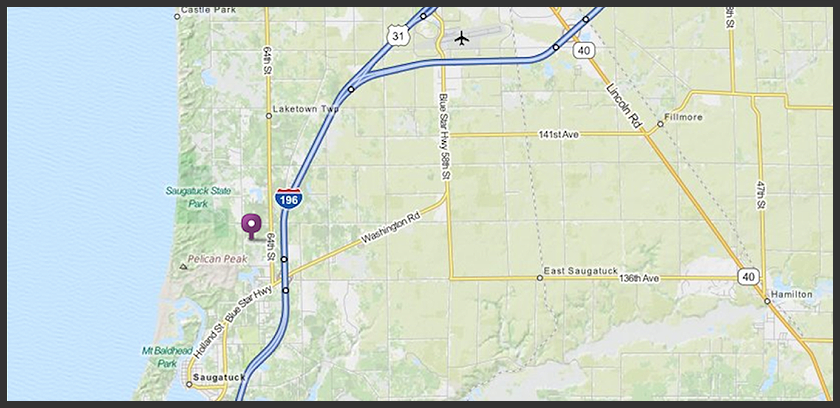 [ Google Maps Link ] 3737 65th Street, Holland MI 49423

Welcome to each of you, past customers and prospective - alike! July 1, 2020
And then we had the Coronavirus - what a spring it was… for all of you and our company as well!

Let's hope we never have to go through that again. "Leadership" was the one term that kept coming up as being critical, time after time this spring. Unfortunately, we saw that some leaders of organizations were not able to deal effectively with the challenge. The over-reactions of a few, caused challenges for many and changed my job into "crisis manager" for the spring season. Because of the unsold stock stemming from this reality, we are changing out terms to:

1.) No reductions to orders will be accepted after March 15th. You may add to your order but not subtract.
2.) If an order is cancelled after March 15th, 50% of the order total is payable; if before that date - then 25%.

Note that all orders placed are based on the full terms and conditions of our company as listed on page 19. Since the two above are important changes, I wanted to highlight them here.

Now on to
what's new

or deserves special note: As in prior years, our new native offerings are printed in

RED

ink. New this year: on page 8,

Sweet Fern

(yes - we have it!); on page 11,

Bunch Berry

(groundcover dogwood), and

Showy Mountain Ash.



We're adding production in many harder to produce species - ie., increased numbers this year in Leatherwood, Concolor Fir, Canadian Hemlock and Highbush Blueberry for example. Good stand in Beech Plum this season.


Are you a deer hunter

or conservationist interested in wildlife improvement? Try these: Chinkapin Oak, (best acorns for bucks!!) American Hazelnut, Coralberry (browse), Domestic Apple, Dolgo Crabapple and/or American Crabapple.

Difficult to establish plants!! If you see a
red asterisk sign, " * "

behind a species in the catalog - this indicates a species that can be difficult to transplant. Like all other plants we grow, they are sold at your own risk. We exhibit at some trade shows - look for us at MANTS, MNLA and (sometimes) others. See you there?

Soil Conservation Districts:

We supply many districts with plants for their annual sales. Since districts generally act as a local distributor, we offer a discount on the pricing for those orders compared to normal catalog terms. Again in 2019-20, for Conservation Districts: please limit your order to 22 species or less. Thank you.

We need to pare down order variety to be more efficient for April shipped orders... I hope you can understand. Some of the species you order less of can be alternated with other minimal species to offer every other year.



New minimum order is $150. Minimum shipping is raised to $32.50 this year

- please note. Note that if actual cost of shipping product is greater than the flat charge, we will bill you for the difference after we ship.

This catalog assumes that you know what species you need for your project. For those of you requiring additional information, give a call... we'll do our best to fill you in on descriptions, color, appropriate soils, etc. Often, the easiest way to gain information is to do an internet search. The following are good sites:
On our website, click through on the name of a plant to bring up specific info on each plant we grow.
If you haven't tried us yet, we encourage you to do so. We filled over 1350 orders this year - thank you for your trust!
Best Regards,
Jeff Busscher
President
Alpha Nurseries