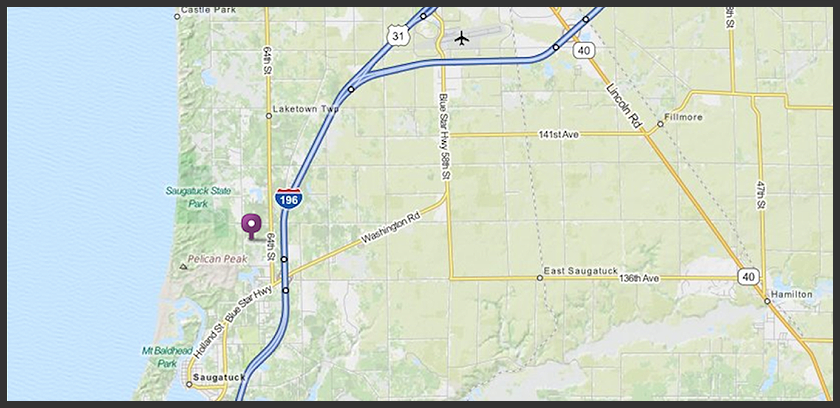 [ Google Maps Link ] 3737 65th Street, Holland MI 49423

Welcome to each of you, past customers and prospective - alike! July 1, 2021
With the coronavirus hopefully in the rearview mirror, let us leave the things that are behind and press on towards those things that are ahead. We appreciate your patience and flexibility over the last 16 months!

Just a quick reminder of our terms as changed in last year's catalog:

1.) No reductions to orders will be accepted after March 15th. You may add to your order but not subtract.
2.) If an order is cancelled after March 15th, 50% of the order total is payable; if before that date - then 25%.

Note that all orders placed are based on the full terms and conditions of our company as listed here .

We welcome Joe Geurink to our company and management team. Joe has good operational and organizational skills and takes on the role of Assistant Manager. Please welcome him to our team!

Now on to
what's new

or deserves special note: As in prior years, our new native offerings are printed in

RED

ink.

Notable misses for this year appear to be: Sweet Fern, Leatherwood, Thimbleberry, American Crabapple, Showy Mtn Ash, Hophornbeam, Bearberry, Bunchberry, Creeping Juniper, Sassafrass, Carpathian Walnut. We've added production in these species: Bigtooth Aspen, Red Elderberry, Quaking Aspen, Black Cherry.

FROST! We had about 10 frost events this spring. Even though we were up faithfully at 1:30am to prepare and execute our frost protection plan, we still sustained some damage. Look for a little less branching this year than usual on some evergreen transplants.


Difficult to establish plants!! If you see a
red asterisk sign, " * "

behind a species in the catalog - this indicates a species that can be difficult to transplant. Like all other plants we grow, they are sold at your own risk. We exhibit at some trade shows - look for us at MANTS, MNLA and (sometimes) others. See you there?

Soil Conservation Districts:

We supply many districts with plants for their annual sales. Since districts generally act as a local distributor, we offer a discount on the pricing for those orders compared to normal catalog terms. Again in 2021-22, for Conservation Districts: please limit your order to 22 species or less. We need to pare down order variety to be more efficient for orders shipped in April... Thank you.



Minimum order is $150. Minimum shipping is raised to $35.00 this year

- please note. Note that if actual cost of shipping product is greater than the flat charge, we will bill you for the difference after we ship.

This catalog assumes that you know what species you need for your project. For those of you requiring additional information, give a call... we'll do our best to fill you in on descriptions, color, appropriate soils, etc. Often, the easiest way to gain information is to do an internet search. The following are good sites:
On our website, click on the name of a plant to bring up specific info on each plant we grow.
If you haven't tried us yet, we encourage you to do so. We filled over 1600 orders this year - thank you for your trust!
Best Regards,
Jeff Busscher
President
Alpha Nurseries, Inc.